Enjoy the magnificent terrace designed by Lluís Domènech i Montaner while tasting wine and vermouth.
This is the perfect plan for summer evenings.
Casa Navàs wants to offer all visitors a new way to enjoy one of the most emblematic works of European modernism: the Premium Visits. This option allows you to take a guided tour of the house and, at the end, taste a wine and vermouth on the terrace of this modernist gem built by Lluís Domènech i Montaner in 1908. The evening is enlivened by a musical selection.
During the tasting, the Casa Navàs Secrets wine is served – red and white – made by the Clos Galena winery with the DO Terra Alta. The vermouth is provided by Vermuts Miró and offers both Vermut Miró Reserva and Vermut Miró Blanc. All this is accompanied by a snack.
Visit details:
Guided tour
Small groups
Tasting of Secrets de Casa Navàs wines and Vermuts Miró
Snack
What are you going to see
Clos Galena
Clos Galena is an internationally renowned winery. In 2017, they were the first to serve a Catalan wine at the Nobel Prize dinner. Clos Galena currently exports 70% of its production, which represents more than 100,000 bottles of wine a year. Casa Navàs Secrets wine is a special edition of Secrets de Mar wine, they are wines with Mediterranean essence born within the Terra Alta designation of origin.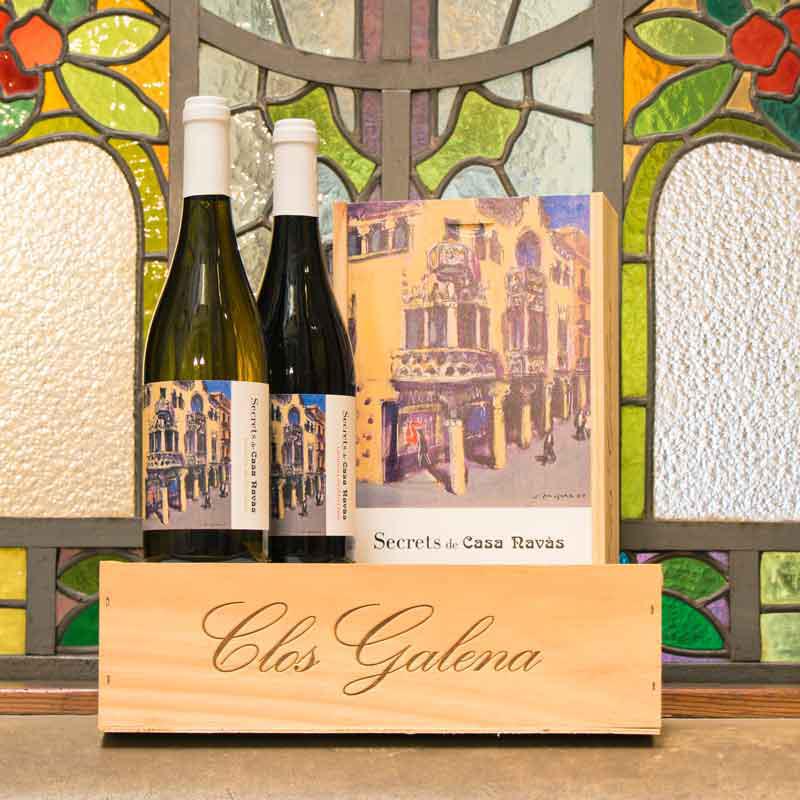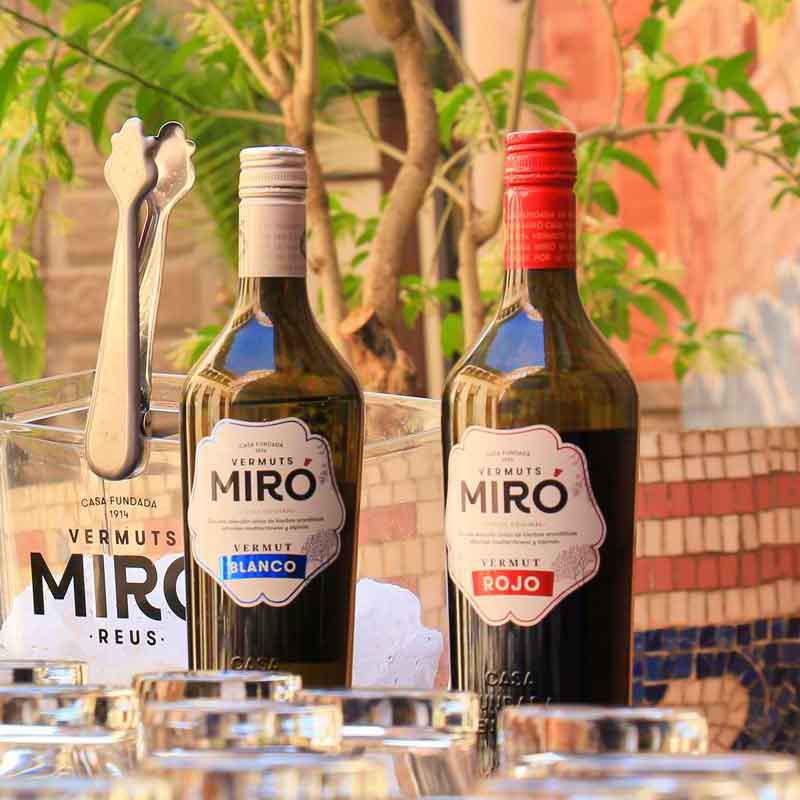 Vermuts Miró
Vermuts Miró was founded in the city of Reus in 1957, specializing in the manufacture of packaged products and, above all, in the production of the traditional Vermouth of Reus. Already in its origins, the Miró family made aromatized wines and liqueur wines, mainly in bulk. 2014 was the year of the centenary of the Miró family; the passion for this art passed down from generation to generation is still felt today in the essence of its products.
Continue the visit
Do not miss the most charming spaces!